HazMat Response Cabinets
Manufacturer: Lyon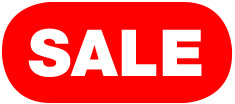 $150.00 minimum order required
FOB Midwest Warehouse

Lead Time Approx. 5 weeks
Safety Yellow Finish

Organize and store your spill containment / HazMat response equipment on the shop floor, close to the areas at greatest risk. Safety experts agree that rapid response to a HazMat emergency can greatly reduce risk exposure and collateral damage.

Features:
Shelves adjustable on 2" centers
Double doors swing full 180 degrees for maximum access
3-point locking device
Overall dimensions: 36"W x 24"D x 78"H
Safety yellow finish
Ships fully assembled, ready for use

No. 5460HM - Cabinet with 4 shelves
No. 5461HM - Cabinet with center partition, coat rod, full width shelf and 4 half shelves (permit storage of HazMat response apparel on hangers).