Telescopic Power Drive Roto-Grip II Drum Handler
FOB - Midwest Warehouse
IN STOCK
Lead Time 5-7 days

Transporting, lifting, and dumping are safer and easier than ever before with the Telescopic Power Drive Roto-Grip™ II Drum Handler. 12 inch power drive wheels plus full-function hydraulic lift allows operators to effortlessly move drums up to 1,000-lbs, while reducing injury rates from heavy handling by more than 50%. The telescoping mast allows for easy access in and out of standard doorways, and also provides better operator viewing while transporting loads.

Features:
Lifts, rotates, dumps and palletizes most steel, fiber, and plastic drums and cylinders (16"-28" in diameter) with hydraulic clamping jaws.
Eliminates the need for a forklift.
This counter-weighted model is designed to butt directly up against pallets and containment skids.
Comes with a keyed On/Off switch.
Variable drive speed (2-½" mph factory set max)
24-volt DC system and battery indicator gauge.
Can easily handle grades up to 5°.
Units feature fully adjustable and programmable controls with 1 - 2.5 mph speed controls.
Curtis TM-1 Tiller Head equipped with emergency reverse switch, electronic throttle, rocker switches, horn and gas spring to automatically return head to upright position when not in use.
Specifications:
Lift Speed: 17 FPM
Rotate Speed: 6 FPM
Load Capacity: 1,000 lbs.
Mast height: 54" - 90"
Handles 18" - 28" steel, plastic, and fiber drums and cylinders.
Maximum lift height from center of jaws to floor: 84"

Note: Two 12V, deep cycle batteries are included.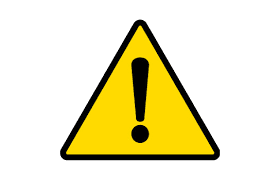 WARNING: This product can expose you to chemicals including steel, aluminum, and lead compounds which are known to the State of California to cause cancer and/or reproductive harm.